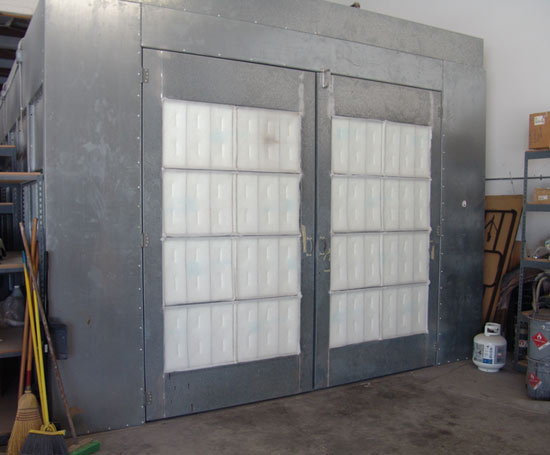 True Blue Trailers and Gates (situated in Raglan, near the Bathurst Airport) has a professional spray booth on site. We can either do the spray job for you or if you'd prefer to do it yourself, our spray booth is available for hire.
Why risk the chance of getting overspray on your neighbours' vehicles? Using our booth will also help eliminate unwanted dirt on your spray project. It also eliminates the worry of the weather and it's effects on your paint spray result.
We can spray cars, horse floats, trailers, go carts, motorbikes, bikes, gates, furniture and many other things. Just give Denis a call on (02) 6337 3438 to talk through your spraying requirements.